Expandizons – 59
uploaded 13 January, 2010
Play in browser
Listen or subscribe in iTunes
Subscribe on Android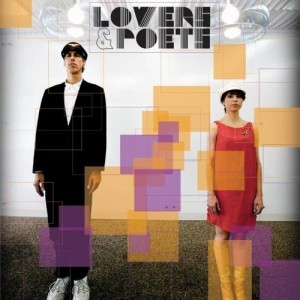 It's the first episode of 2010…and the year is off to a good start with over an hour  of aural wonderfulness. Episode 59 starts with a track from Indonesia's Everybody Loves Irene, and ending with a new release from Denmark's Lauge & Baba Gnohm, you should grab your favorite headphones and get ready for lots of chilled grooves from netlabel and indie artists.
TRACKLIST:
1. EVERYBODY LOVES IRENE – Rindu (from the album "On second thought, I might wanna change some things." Buy from iTunes)
2. CDK – On Earth (secret mix) (download from ccMixter.org)
3. UNIVERSAL CONSTRUCTORS – Zero Point Energy (from the album "Meteor Maker," download from www.jamendo.com)
4. ANDREA PORCU – Polluted Sea (original mix) (from the EP "I Can Wait" — Studio Stereo 002 — download from The Studio Stereo Releases blog)
5. ZYMOSIS – Zygomata (from the album "Fragments," download from Last.fm and buy their other music through iTunes)
6. LOVERS & POETS – Life is Strange (from the EP "Lovers and Poets" — buy from iTunes or Amazon)
7. LIQUID NOTE PROJECT – Café Bahía (download from www.jamendo.com)
8. DR. 800XL – He decidido ser feliz (feat. La Monine) (from the album "Vesania," download from the Pueblo Nuevo netlabel)
9. HENRIK JOSE – Energy is for Henrik (from the collection "Henrik José 2007," download from his website)
10. POETIZE CODE – My Planet (from the album "Sonora," download from the Psicotropicodelia netlabel)
11. ENLOUNGE – Morning Espresso (from the compilation "Nivel del Mar- Sounds for Soulsurfers," download from Phlow Magazine's website)
12. 0 MUSICIANS – South of Paris (from the album "Play," download from the 23 Seconds netlabel)
13. LAUGE & BABA GNOHM – Beyond the Peak (from the EP "Monolith," download from the Ektoplazm netlabel)

Expand Your Musical Horizons (Expandizons) podcast by Cary Norsworthy is licensed under a Creative Commons Attribution-Noncommercial-Share Alike 3.0 United States License.