EXPANDIZONS – episode 100
Uploaded 7 February, 2017
Play in browser
Listen or subscribe in iTunes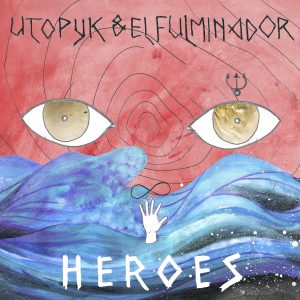 Hey, we finally reached a milestone — episode #100! And to celebrate, we've got a shiny new podcast full of sonic enjoyment. As usual, these tracks were carefully selected from indie artists around the world.
To get us in the right frame of mind right away, we start with a track from Boozooks — two German guys who make good music and deserve a lot more attention. They're followed by Amur from Romania, who released his first EP on Local Records. It's instrumental and emotive, yet it slowly builds into an uplifting, high-energy track.
You might recognize the Karmacoda track in this episode –"Song for a Winter's Night" — especially if you're a regular listener of SOMA FM. This track features Karmacoda's "new" lead singer, Jessica Ford, whose powerful vocals can spellbind an audience.
Everything wraps up an hour later with a new track from DML (Dirk Lamprecht) from his new release on Broque Records in Germany. So put on your favorite headphones and kick back. As we always say, "Relax and enjoy the ride!"
TRACKLIST:
Listen in Soundcloud:

Here's some more from Boozooks — a mix they made for Seaside Trip.

Expand Your Musical Horizons (Expandizons) podcast by Cary Norsworthy is licensed under a Creative Commons Attribution-Noncommercial-Share Alike 3.0 United States License.