Some of my personal playlist for 2016…so far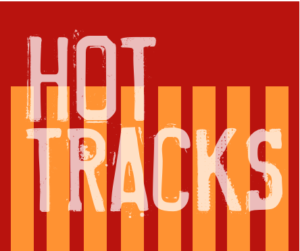 I listen to a lot of music and I buy a lot of tracks. If I like something, I buy it. I think it's a win-win for the artist and for me.
When I'm not working on a podcast episode, I'm still listening to lots of music. Here are a few examples of some artists whose music I bought recently. They might not be in the EXPANDIZONS podcast, but I think you'll like them. Maybe you listen to them already. So let's take a look at my personal playlist.
VIKEN ARMAN
From Paris, France via the Caucasus. Produces melodic sweet beats — a fusion of pop, world, dub, slow house. Get his EP "Addiction" from iTunes or his fabulous "Renaissance" EP on Bandcamp. Or find him in compilations like DJ Ravin's "Buddha Bar Clubbing."  And, of course, follow him on social media, like Facebook.

OCEANVS ORIENTALIS
From Istanbul, Turkey. Once again, cool, minimal, melodic soundscapes. He's performed in Berlin, in Ibiza, at Burning Man, and in Istanbul, Cairo, Brazil, and many more locales. Buy some of his tracks from Bandcamp and be sure to get "Khronos" from iTunes.

SATORI
Satori from Holland released the mesmerizing album "In Between Worlds" on Under Your Skin Records. Buy it from iTunes. They're touring — they played at Coachella and recently came through my city (at Public Works in San Francisco).

YOKoO
From France. A house producer with releases on lots of labels. I'm currently listening to "Oneness."  For more info, here's his website and his Soundcloud page. You can buy YokoO tracks from iTunes.

ALEJANDRO CASTELLI
Based in Berlin and Mexico. I bought his EP "Natural" from Bandcamp, which features two original tracks and a remix from the above-mentioned Satori. Don't forget to follow him on Soundcloud.

SOUL BUTTON
Soul Button is an electronic producer extraordinaire and the founder of Berlin's Steyoyoke label. His mix of dreamy soundscapes and deep house puts me in the perfect mood every time. Right now I'm listening to his "Wraith EP" (available on iTunes). Take a listen to one of his mixes and I think you'll see why I look forward to every new release…